FireML Engine
FireML is a XML-based language for describing plots and logic of ADV games (visual novels). It provides game designers with an elegant and intuitive way to create ADV games without requiring programming skills to describe complex logic. I implemented the compiler and the runtime interpreter with code assistance, serialization and friendly error reporting support for FireML, and called the system FireML Engine.
In addition, I designed a complete ADV engine Fire Engine to enables the possibility for artists and game amateurs to create their own games independently and use FireML as its script system. Fire Engine is under development.
Project Host:
http://code.google.com/p/firefromheaven/
---
Screen Captures of Fire Engine
Screen Captures of FireML Engine
Powered by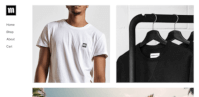 Create your own unique website with customizable templates.